All Inclusive | Full Crew
Experience a yacht charter vacation like no other. Go where you want, when you want. All inclusive with your own Captain, private chef, and tour guide. Having a professional crew taking care of all of the details allows you to relax and enjoy yourself from the moment you step on board. A crewed yacht charter is a luxurious way to explore the Exumas, Bahamas while relaxing with your family and friends. Our crew will manage every aspect of your vacation to bring you a private and personalized charter experience.

All of the work of running the boat and prepping the yacht for your vacation is handled by our crew. Benefits of having a professional crew include:
Licensed Captain
Yacht Hostess
Gourmet food
Open bar
Provisioning the yacht
Housekeeping
Yacht maintenance
Local knowledge
Cruising itinerary planning
Simply fly into the islands (we can help with this, too) and meet our crew. Once you're aboard you're on vacation!
For non-sailors, or perhaps even sailors who are looking to have a little less responsibility on vacation, a crewed catamaran charter in the Exumas is the perfect solution. From the moment you arrive in paradise to the moment you leave, you will be looked after like family. After your first cocktail, enjoy a chat with your Captain to work out the best itinerary for your group; everything from the amount of time you would like to sail each day, to the type of activities you all enjoy.
Your chef/hostess will be on board to look after you; from making sure you have enough drinks in the tropical climate, to preparing amazing meals tailored to your personal tastes. Our chef will be in touch prior to your trip date to ask about any allergies or dislikes and she will prepare a range of breakfasts, from tasty omelets to French toast. For lunch, depending on your sailing itinerary, you can either choose to have perhaps a Jerk chicken wrap if underway, or perhaps a lovely pasta dish to sustain you through the afternoon. Dinner al fresco at sunset is the best way. If you've managed to catch any fresh local fish, your captain and chef will prepare for you as one of your courses (depending on the size, of course!). For more food details, please visit our Sample Menu page.
To go along with this feast, you will have salads, appetizers, and other sides. Dessert could be something chocolatey and gooey; the best kind, or a cheese and fruit platter. We serve meals with a range of beverages, from healthy smoothies to wonderful wines.
Whether you want to take the helm occasionally, or not at all, or your goal for the week is to "discover sailing" the choice is completely yours. Having your own crew means that you can enjoy island-hopping the beautiful Exuma Islands worry-free.
Activities could be anything from sea scooter, wakeboarding, snorkeling, swimming and exploring uninhabited islands. If reading a book is your main vacation goal; you've come to the right place.
Our crew is super friendly and loves the Exumas. They will ensure that you have the best sailing vacation ever, and may even take you to those places that many other sailors would not know about.
Arrive as guests, leave as friends.
Call us now with your dates and details and we will tailor-make the Exuma sailing vacation of your dreams. Or check rates and availability here.
Be extraordinary.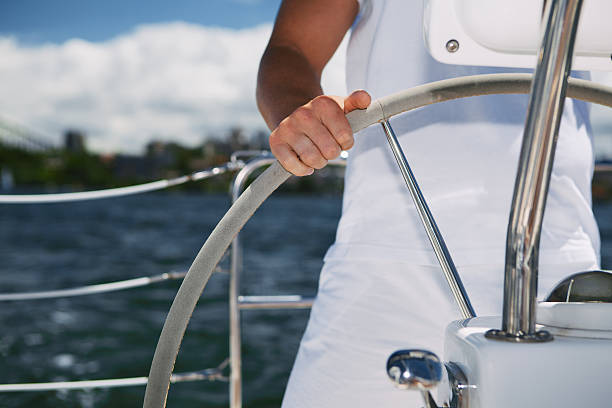 PROFESSIONAL CREW
Included in your luxury yacht charter is the service of a USCG licensed captain and experienced first mate. Your crew will ensure your safety and take responsibility when sailing or motoring. Before your charter begins, the captain will assess your wants and desires and design the perfect itinerary for your vacation while always considering winds and weather.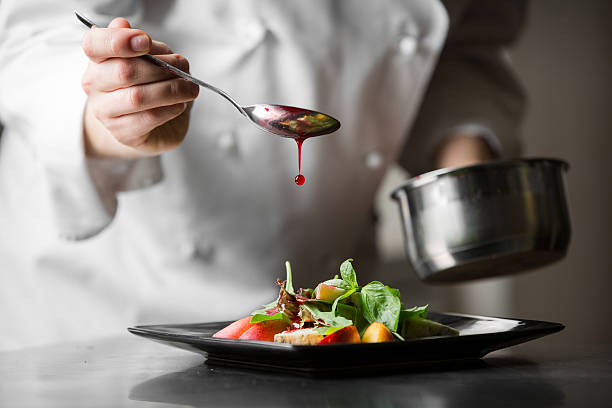 PERSONAL CHEF
Your personal chef will prepare and serve all your culinary delights on your charter. She will also provision the yacht to cater the menu and drinks for your specific needs. Gourmet meals, snacks, wine and standard bar are included. If there are any food allergies or dislikes, adjustments are made. Keto menu is also available. In addition to cooking, she will be your hostess and take care of your needs while you on board.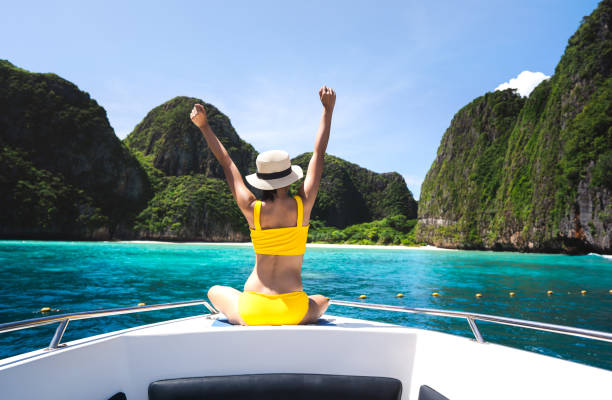 RELAX, REJUVINATE, AND REVIVE
The Exumas really are the perfect place to fill up your relaxation cup. Comb the beach for beautiful shells, gently sail between island stops, chill up topside in the fly bridge lounge, wade in the shallow turquoise water as you follow the soft sandy beach, sit in the shade and feel the breeze.