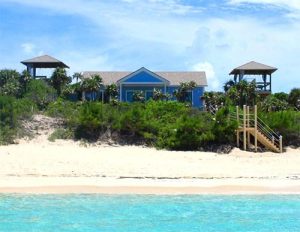 Rose Island is a beautiful island just 25 miles North of Nassau. It's an excellent stop on our day charters and also when the Nassau weather is an issue. Rose Island is an idyllic private getaway off the coast of Nassau. Home to a coral reef and a lone beach bar, this tiny, tropical islet offers an exclusive setting for snorkeling and sunbathing on an 11-mile stretch of uninhabited, privately owned Bahamian beach.
There is a restaurant there called Sandy Toes that has an 1800 square foot beach bar area right beside their huge north deck, overlooking the beach and the sea and the most spectacular views.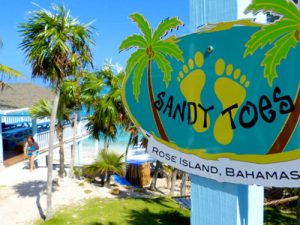 They do have their own swimming pigs. It is home to a sanctuary of protected wildlife including Royal Peacocks, curly tail lizards, ocean reef life and their beloved "farm – saved" beach going, swimming pigs! Babe, Wilbur, Pumba, Larry, Curly, Mo, Ginger, Pepper, and Spice plus 9 awesome Rose Island piggies.